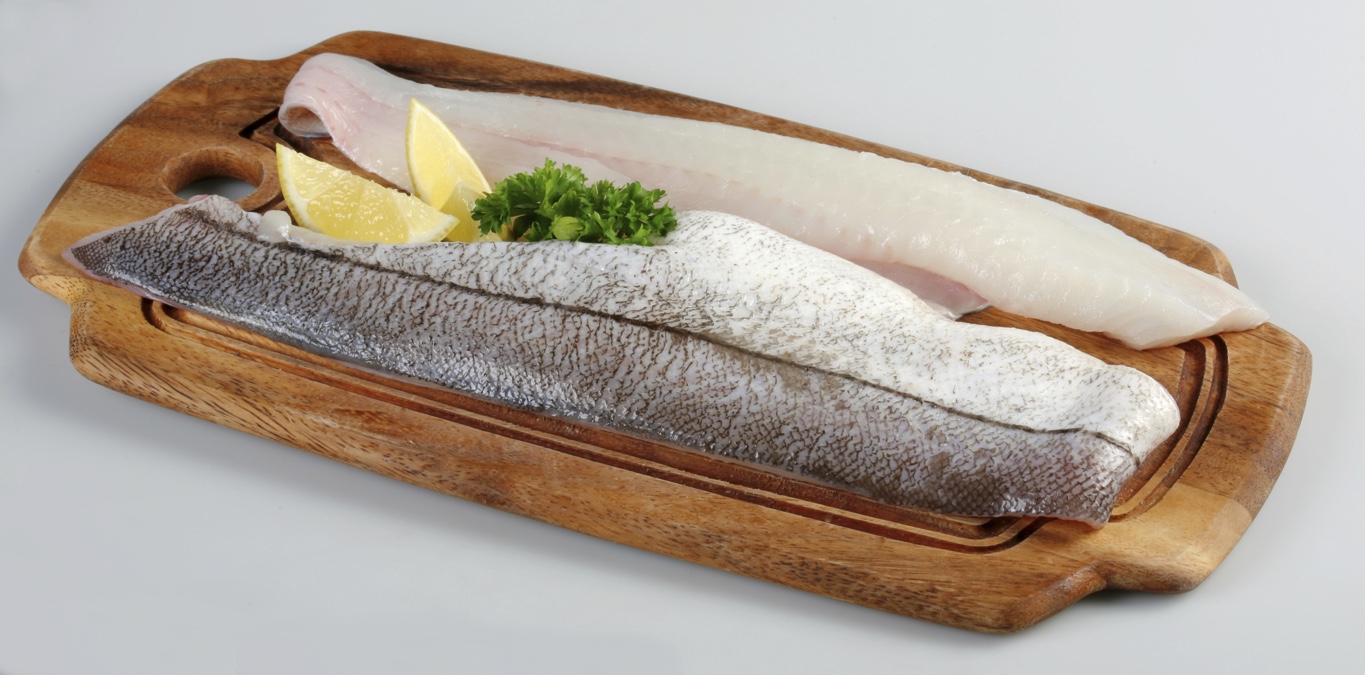 Haddock (Melanogrammus aeglefinus) is a white fish commercially harvested on both sides of the North Atlantic. Haddock is a very popular whitefish, it is mildly flavoured and can be prepared in many different ways.
The majority of our haddock is harvested on Georges Bank, which is known as one of the world's most productive fishing areas. Our vessels harvest haddock year-round (although some areas are closed seasonally to protect spawning fish) and the Scotia-Fundy haddock fishery has been certified by the Marine Stewardship Council (MSC) as being sustainable.
Our vessels primarily land haddock in the 4-12 oz sizes and our Royal Fundy Brand always contains a pure and natural product without additives or preservatives. We sell fresh whole haddock, frozen headed and gutted haddock, graded fresh haddock fillets, graded Individually Quick Frozen (I.Q.F.) fillets, graded frozen shatterpacks, graded frozen cellos and frozen blocks.
If you're looking for top-quality, wild-caught hand-cut Canadian haddock direct from the ocean to your customers, please contact Laure O'Neil or Glenn Wadman by email or at 902-245-6528.